As a concierge service for the elderly, Avaza aims to simplify daily life so our members can enjoy it to the fullest!
We are committed to empowering elders and enhancing their lifestyles so they can do the things that matter to them.
Rani Bharathan and Sunitha Kondur founded AVAZA based on a common passion to elevate the lifestyle of the senior generation. Their intent with AVAZA is to create a safe, trustworthy and genuinely caring concierge service for the elderly.
Two college buddies who have always vibrated at the same wavelength when it comes to compassion, helping others and maintaining commitment, both Rani and Sunitha were naturally drawn to the idea of a business that is service oriented.
As people, they live the values of Avaza – Compassion for the elderly.
As founders, they are dedicated to Avaza's mission – Empowering elders to enjoy their retirement in an independent and dignified way.
Architects by profession and with experience in the service industry for over 20 years, they are well versed in the art of people and task management. Their shared experience of having lived abroad whilst constantly worrying about the needs of their family back home made them realise the need to bridge this distance.
Avaza is their brainchild – a perfectly crafted senior-friendly platform that gives on-demand assistance to elders when and where they need it.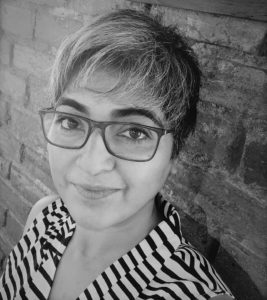 Addressing a Genuine Need
Avaza was borne from the need for families to feel connected while living far apart.
Children who live away constantly worry about their family's needs back home. The need to be closer to home is so tightly ingrained in Indian culture, and the foundation of Avaza's services.
Avaza is a safe, trustworthy and genuinely caring concierge service that families stay connected, be independent and live more fulfilling and energetic lives.